Our Firm
At Nobility Wealth Management, we believe that a plan can be a powerful tool. Reaching your long-term financial objectives partly hinges on having a plan -- one that fits your unique circumstances and grows with you. Planning your financial future can be a daunting task. That's where Nobility Wealth Management comes in. We are trained professionals, drawing on years of financial services experience. Whether your concern is paying too much in taxes or not having enough money to last throughout your retirement, we can help guide you.
Please call today if you think your plan is out-of-date. Most people need to update their financial plan* each year to help ensure that it is in step with their life. If it's been a while, act today.
Nobility Wealth Management uses Voya Financial Advisors as our Broker/Dealer and Registered Investment Advisor for many reasons, including their ability to operationally support an independent firm as we are. Our firm's independence enables us to establish working relationships with a number of industry-leading Registered Investment Advisor firms and insurance providers whose products we leverage to create customized client portfolios. We recommend only those products and services that can be tailored to suit our clients' unique needs.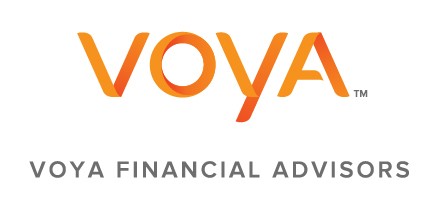 About Voya - Ticker: VOYA
As a leading provider of retirement, investment management, and insurance products and servcies, Voya's mission is to guide Americans on their journey to greater retirement readiness and to help make a secure financial future possible. Our focus is on our clients, doing the right thing, delivering on our promises, and respecting our people and environment.
Voya Financial is a premier retirement, investment, and insurance company serving the financial needs of approximately 13 million individual and institutional clients in the United States. Our vision is to be America's Retirement Company and our guiding principle is centered on solving the most daunting financial challenge facing Americans today — Financial Independence.
Working directly with clients and through a broad group of financial intermediaries, independent producers, affiliated advisors, and dedicated sales specialists, Voya provides a comprehensive portfolio of asset accumulation, asset protection, and asset distribution products and services. With a dedicated workforce of approximately 7,000 employees, Voya Financial Advisors is grounded in a clear mission to make a secure financial future possible — one person, one family, and one institution at a time.